I can remember the last time I went to a Hallowe'en party, hosted by Hallowe'en aficionados and self-professed foodies. I have to say that the food was completely dreadful. The dry-ice punch and the cupcakes decorated with tombstones had little imagination or impact. I'm sorry, but give me real food any day.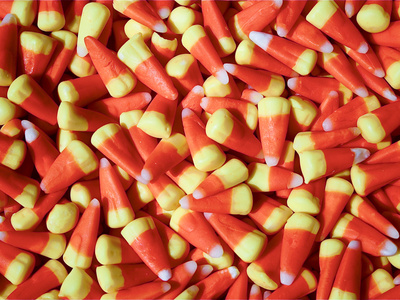 Vintage Candy, Ouray, Colorado, USA
Julian McRoberts
Fortunately, there's no dearth of imaginative ways to celebrate Hallowe'en where food is concerned. But if you're going to invite people to dinner, and go beyond the typical orange and black menu, let's think about what Hallowe'en really is about: fear. And here is where your creativity and imagination come in. Cook something that scares you, and preferably, scares a lot of people. Take risks. Experiment with unfamiliar spices. Try emulsions, foams, or gels. Spin or mold sugar. Make a
soufflé
. You don't have to go completely
Modernist Cuisine
on your kitchen, but you can certainly take a few risks!
So take a deep breath, jump in, and get ready to make a mistake or two. Or five. And warn your guests they might be eating Chinese takeout at the last minute!